Nothing is Forgotten
January 12th, 2011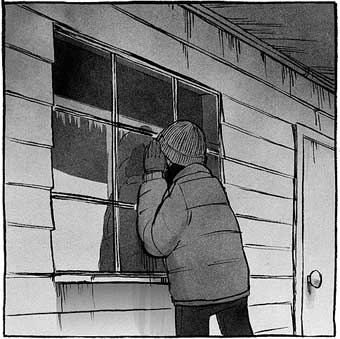 Here's another cool comic I became aware of (thanks, Julian) over the break.
Nothing is Forgotten by Ryan A. is a silent comic thrown up on Tumblr that has some pretty effective sequences (I especially like the way he uses windows).
Ryan takes his time building the mood of the story with a lot of small moments. More panels means more work, but he's willing to take the time and effort to get his readers involved and the comic builds momentum as it goes.
Ryan offers some info on his process here.
Six days ago, when Ryan posted the final installment, the first comment he got was this:
"Dude, I'm Saudi guy who don't speak English that well, and I really enjoyed the story..
Simple and deep… Art talks in global way…"
I agree.