They're Crawling Out of the Woodwork!
January 13th, 2011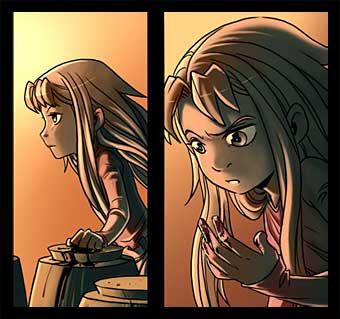 Well, it looks like this is turning into Promising New Talent Week!
Unsounded by Ashley Cope has a great mix of humor and drama, engaging characters, and the artwork gets better as it goes. Never heard of her, so yet another (presumably) young artist to keep our eyes on.
I'm consistently amazed by how many smart, talented new artists there are out there. It's a shaky market and one might worry about how they'll all make a living, but I'm encouraged that most seem to have the right skill set to not only cater to the readers we have now, but to create new readers, the way that Jeff Smith and others have over the years.
Unsounded seems to have begun about 5 months ago. I wonder what else I'm missing.
Any other suggestions?
[via Michael]