So Many Lies, So Little Time
June 27th, 2011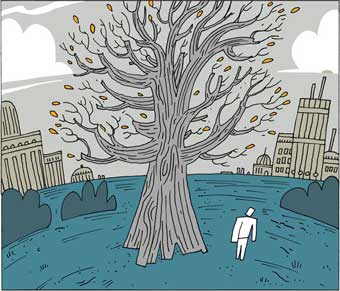 Darryl Cunningham continues his comics crusade to untangle lies, myths, and misconceptions with a new comic defending the science that's grown from Darwin's theory of natural selection. As usual, he does so with wit, charm, and quiet persistence.
I've considered doing something similar, maybe even a book length project, but these days I have trouble even thinking about this issue without getting pissed off and just wanting to smash my head against a wall. The idea that there are so many millions of people in this country who still believe the Earth is less than 10,000 years old is a national disgrace.
But a book filled with that wouldn't convince anyone.
So thank you, Darryl Cunningham, for suffering fools gladly. You're a better man than I am.
[Edit to add: Scott Dubois in comments points to this recent comics explanation of Evolution by the capable team of Hosler, Cannon, and Cannon. Looks good!]