Catching Up with Hans Rickheit
June 29th, 2011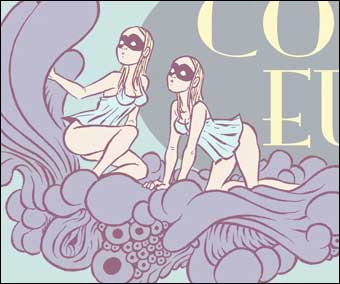 Hans Rickheit just began serializing a new comic called Cochlea and Eustachia. Looks weird and fascinating. No surprise there!
He also recently contributed his distinctive line art to Paul Slade's Attenborough-inspired story of insect horror Mother's Day. Rickheit's intricate art always seemed a bit insectoid to me, style-wise, so it's a good match.
Rickheit had some financial problems lately and could always use a little help. It's never been easy to push the boundaries of your chosen art form, but we should be grateful for those willing to do so.