Attention Montreal!
April 19th, 2012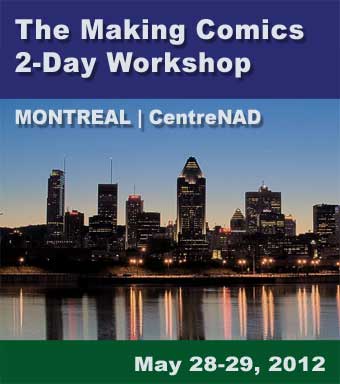 The Making Comics 2-Day Workshop heads north to beautiful Montreal, May 28-29.
Sixteen hours of everything I can teach you through lectures and hands-on exercises. An intense look at the art of telling stories visually.
Here's the link to SIGN UP. Availability is limited as usual.
Need another excuse to visit Montreal in the spring? How about the fact that it's Montreal in the spring!