Mr. Bissette Remembers
April 1st, 2010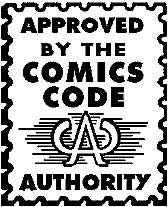 Battle-scarred freelance veteran and CCS teacher Steve Bissette has been posting his remembrances of some "Forgotten Comics Wars" over at his blog. It's a fascinating series covering debates that were raging during the years I was just entering the business.
Since the series took the form of scattered blog posts, Mark Evanier has done us all the favor of collecting the links for all 12 parts and offers his own commentary here.
Get ready to start a few tabs:
1 | 2 | 3 | 4 | 5 | 6 | 7 | 8 | 9 | 10 | 11 | 12
…and enjoy a blast from the past.
A lot has changed at "The Big Two" over the years and a lot remains the same, but with recent developments like Marvel's new Editor-in-Chief, I'm cautiously optimistic.