The Single Vendor Problem
April 16th, 2010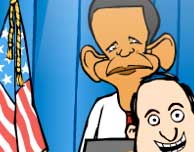 Not to dredge up old arguments, but one of the primary reasons I wanted to see a central, independent web currency (the online equivalent of nickels, dimes, and quarters that people could exchange quickly and easily) was that without a single currency, the natural alternative—if there was going to be any sort of paid content industry at all— was a very small number of very BIG vendors.
And this is the inevitable result.
Of course, many are advocating an end to paid content entirely and stuff like this certainly adds fuel to the fire.
Just as in a lot of political debates, though, there are days when it would have helped to have a third choice.
[link via Dirk]