Al Williamson, 1931-2010
June 16th, 2010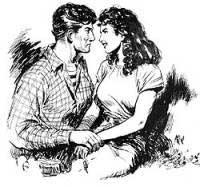 I was waiting to mention this, because I knew that Tom Spurgeon would have the best write-up on the late master and he does.
Only met the man a few times. We travelled in different circles. But he seemed kind and charming and his talent was self-evident.
Combined with the recent passing of Frazetta, expect the phrase "end of an era" to come up a lot—and not without justification.
Meanwhile…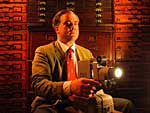 In other news, just a quick note for those of you who were intrigued by my write-up of the Legendary Brian Dewan and his filmstrips a while back, to let you know that Brian will be performing at Los Angeles' equally legendary Museum of Jurassic Technology on June 25 and 26 in their teeny tiny theater.