"We are the People of the Book"
September 9th, 2010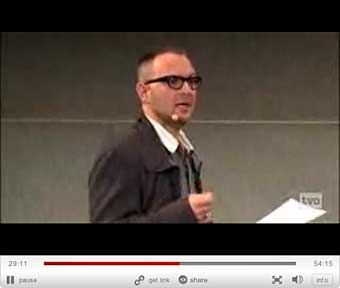 Here's a good stemwinder by Cory Doctorow from earlier this year (via Dirk) on the many complex ways copyright control legislation and information access are at war.
A lot of people in comics—writers, artists, publishers—are pinning their hopes on legal protections and new walled gardens like App Stores to restore some sense of stability and control to what looks increasingly like the same leaky boat scenario that's affecting other creative fields.
It's important, though, to consider the many ways that the "remedy" being proposed and implemented is far worse than the "disease" of widespread sharing.
I've always hoped that a culture of willing buyers and willing sellers, however small, can continue to emerge alongside file-sharing. But the key word was always willing; a concept increasingly at odds with the world Cory is rightly warning us about.