My First Video Tutorial!
May 2nd, 2011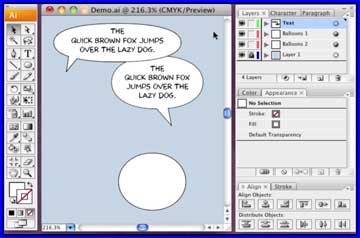 As promised, I've just released a real video tutorial covering last week's lettering tips in two parts: Part One | Part Two. (Be sure to select "720p HD" for the clearest view.)
I know it's just a silly How-To, but I'm actually kind of excited to finally be able to explain this system that I've enjoyed using for so many years. I really think this is a faster, more enjoyable, and more flexible system than most methods I've seen and would love for others to give it a try.
The appearance layer trick has been incredibly useful for me, but it was always hard to explain. Now I can simply give people a link, and show them why I like it so much.
Thanks to "Craniumation" in last week's comments section who suggested the program Screenflow to capture my desktop demo.
I'm off to Atlanta today for a private Turner event on Tuesday, then off to NYC via JFK for SVA on THU. Blogging might be spotty, but have a great week!