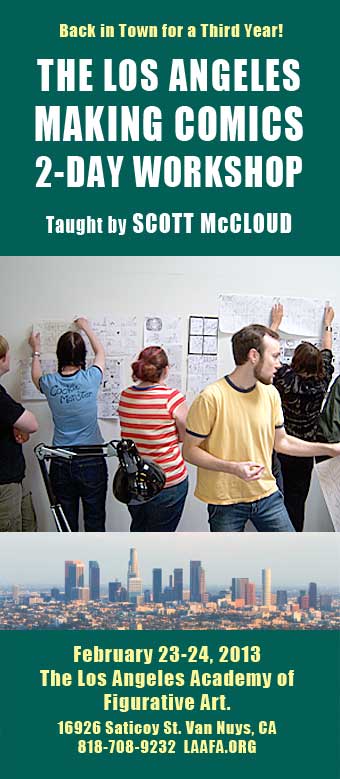 This February, I'll be bringing the Two Day Making Comics Workshop back to The Los Angeles Academy of Figurative Art for a third year.
14 hours of everything I can teach you through lectures and hands-on exercises. An intense look at the art of telling stories visually. More info on my seminars here.
My students and I always have a lot of fun in these classes. Last year's workshop even got a write-up in Fast Company by author Matthew May.
Here's the link to SIGN UP. As always, availability is limited. See you in February!
***
And see sidebar for more on my very busy spring including stops in Nashville, Berlin, Alberta, Santa Barbara, and White River Junction, VT—a total of six trips in seven weeks!