June 23rd, 2011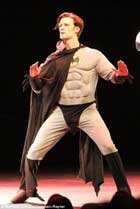 Explanation here.
Link via Lori.
March 9th, 2011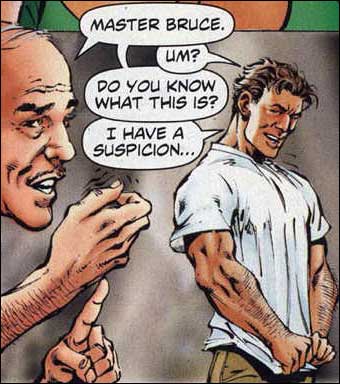 Lots of people may enjoy this hilarious deconstruction by Laura Hudson and David Wolkin of DC's recent Batman: Odyssey (a book which, I must admit, I kinda want to buy now). It's some, uh… amazing stuff, no doubt about it.
But I'm really just posting this link for one person's benefit: the woman I love.
Ivy: Click on this link right now. Trust me. You will not be sorry.
March 1st, 2011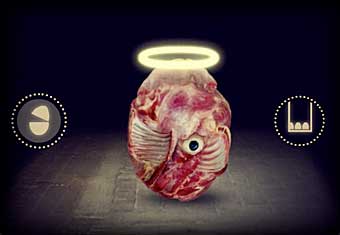 It's by an Israeli art director, going by the name of "Baboon" and all the traffic from a recent Very Short List link has blown out his site, so here's an alternate link for now.
(Original link here)
See how many paths you can discover. It's pretty addictive.
[Thanks to Lori Matsumoto.]
February 4th, 2011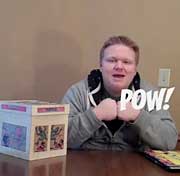 Well, this seems to be the week of jaw-dropping over-the-top tributes.
Gaming in Obscurity's guide to Five Card Nancy features host Ryan McSwain's own home-made Five Card Nancy deck (learn about the game here) and a complete explanation of the rules and origins of the game and, um… me.
And then, about seven and a half minutes in, um…
Uh…
…a thing happens.
I don't know how to describe it. It's wonderfully bizarre and funny, and — if you're me — even more terrifying than yesterday's infographic, but it's kind of a must-see.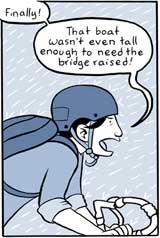 Meanwhile, back in Scott World Prime, Jeff Parker and Erika Moen have begun an adorable new webcomic called Bucko.
It's off to a great start. I especially like the local, rainy, Portlandiness of it. Feels like a love letter to that wonderful, cartoonist-clogged city already. Definitely one to bookmark.
Have a great weekend!
February 2nd, 2011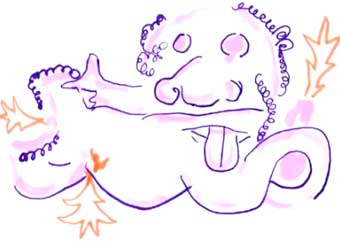 [qdv Ojh]
July 30th, 2010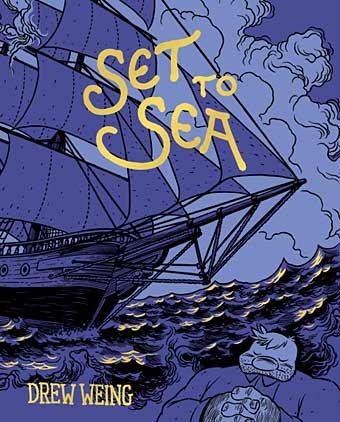 One of the comics I read on my way home was Drew Weing's Set to Sea. I'd been seeing pages of it on Drew's website for awhile but reading it in book form was a delight. Highly recommended.
If you're in Athens, Georgia tonight (Friday), you can get a copy from the author himself at the release party from 5-8pm.
Funny thing is, when I thought to make a remark on how Athens is landlocked and checked Google maps to see if Athens was indeed landlocked, I discovered that there is no label in Google Maps for Athens!
WTF, Google Maps??
[UPDATE: There actually is an explanation—and it's not what you might expect.]
July 8th, 2010
I'm going to be handing out HUNDRED DOLLAR BILLS next Tuesday. Be there!
Location: Subway
May 13th, 2010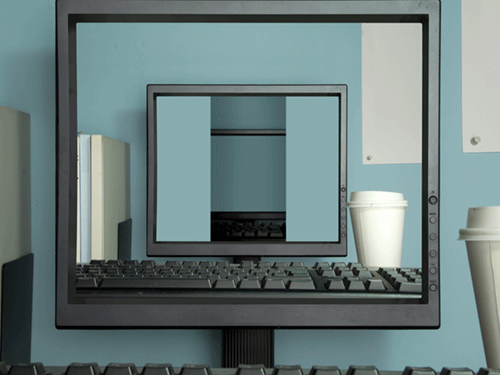 One of the things I love about this cheerfully insane page is that but for the load times, this is something that could have been approximated with software dating back to the early nineties.
We sometimes neglect the fact that when we graduate from one generation of technologies to the next, that doesn't mean we've exhausted the creative possibilities of the previous ones. The advent of CSS or PHP didn't negate the inventiveness of something like this brain-scrambling oldie, for example, it just opened the door to new shenanigans.
Creativity is backwards compatible!
[link via… um, I don't know! Who told me about this??]
[Oh WAIT! Chuck in the comments points out that the same artist has a Webcomic! THAT'S probably what led me there. Definitely check out this equally long-loading but nevertheless great comic!]